Internet for flats
Order unlimited high-speed Internet for your home. We will connect you via wifi or fiber. Our connectivity brings you the best Internet in Prague. Installation is free. And your monthly fee also includes nonstop technical support and our technician will arrive when needed. Join us too.
How the home wireless network works
Antenna - Either we use an existing antenna mast or a mast of a common TV antenna, or we can install our own equipment on the roof.
Distribution - We lead the cable through available routes to your apartment, where we end it with a wifi router.
Connection - We bring the Internet to your home.
Wifi router - We set up a wifi network in your home so you can use the Internet immediately. Router is included in the fee.
Second router - If necessary, we use an amplifier for better signal propagation. With the arrival of 6th generation wifi, network reliability and throughput will improve in a location where a large number of routers can interfere with each other.
It's easy as pie with us
Unlimited Internet
Download, watch video, listen to music, make the most of the Internet. There's no limit with our deals.
Technical support 24/7
Your urgent requests are handled by nonstop support and technicians arrive if needed.
Zero initial costs
Installation is free. You only pay the monthly fee. No additional costs.
Individual price by address
Thanks to our dense network of transmitters we offer special prices at many addresses. Get 300 Mbits for a unbeatable price.
This offer includes
Visit of our technician
Installation including equipment and cables
Setting your end device
Service activation
Technical support (phone and technician's arrival if needed)
All information you need before ordering
Non-binding offer summary
Home network setting
Free
Total:
0

Kč

per month incl. VAT
We'll contact you with our quote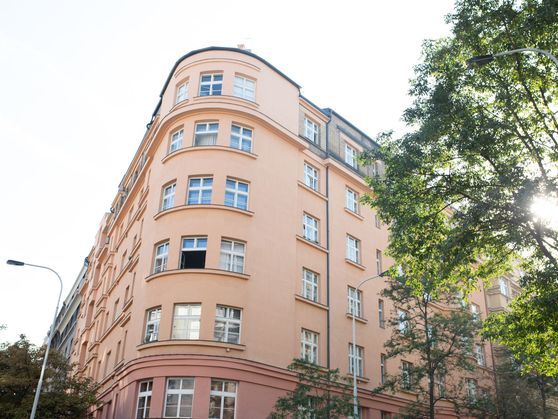 Cost-effective Internet for the whole apartment building
We'll prepare a special individual offer for your Community of Apartment Owners. After a consultation we'll design a fiber connection solution. Fiber can handle a large number of households without problems. If your building isn't networked yet, we'll connect you and prepare connections for individual apartments. We provide high-speed symmetrical connection with speeds up to 300/300 Mb.